WHEN SHOULD I BOOK MY SESSION?
If you need your final images back before a certain time, please let me know as soon as possible. Typically, you should have your session no later than 6-8 weeks before images are needed in hand. Spots are limited and early booking is encouraged.
WILL I DO MY OWN HAIR AND MAKEUP?
Professional hair and makeup is included in your session fee. The whole day is about you (because let's be real- when do you ever put yourself first?) and this is just one way we do that! I have a very talented artist and you will be in great hands!
A lot of my clients own zero lingerie, if this is you- don't worry I have a client closet to borrow from. I will help you pick the best for your body type. After booking, you will also receive a tip guide with favorite stores and best options, as well as other helpful tips to prepare you for your big day.
I DON'T WANT MY IMAGES SHARED, IS THAT OKAY?
While most of my clients are so proud of their images, and want them shared all over, we do NOT require you to do so! You NEVER have to share your images anywhere. Your session can be kept as private or as public as you choose.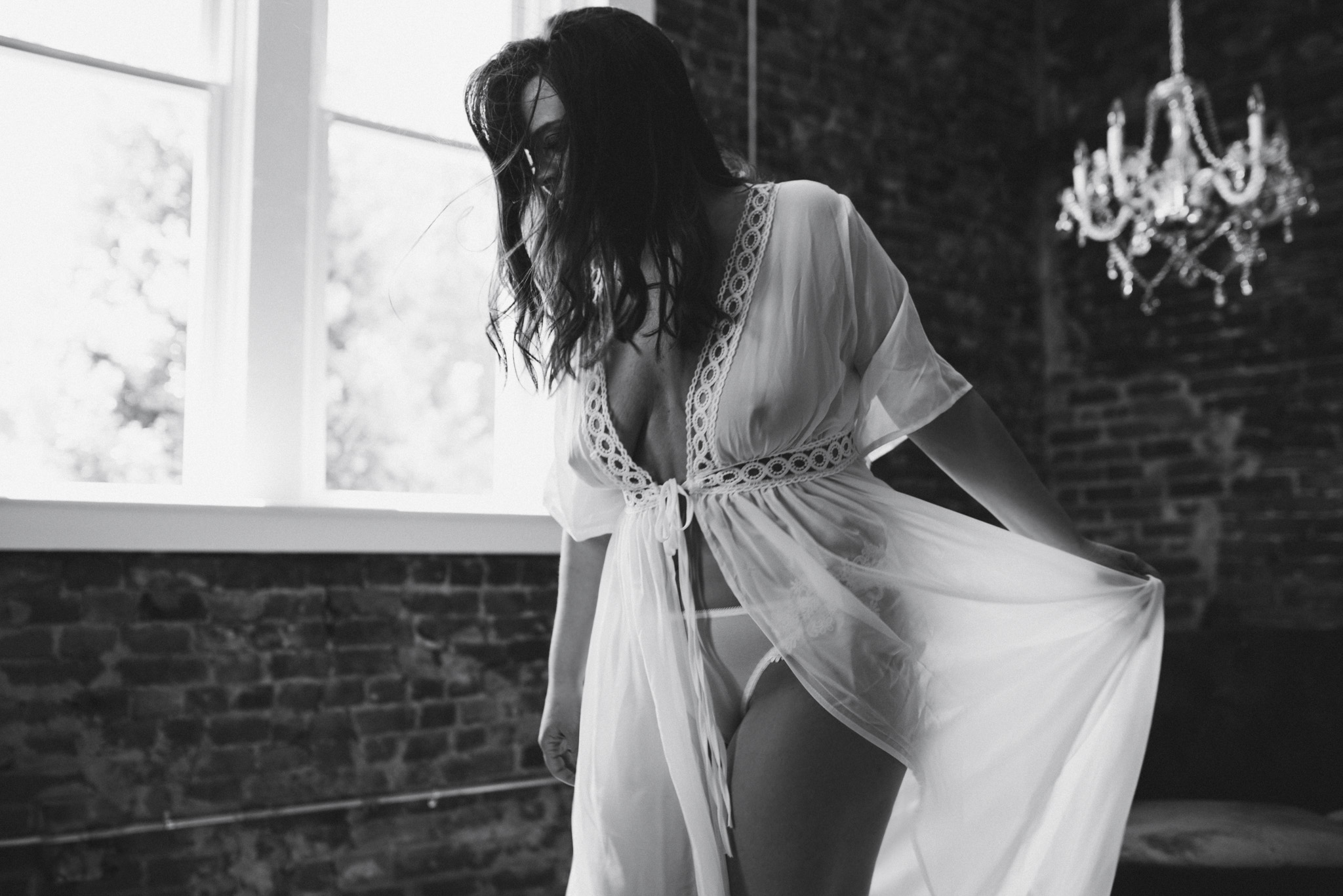 WHEN WILL I GET TO SEE MY IMAGES?
One of my favorite things is being able to show you your images the SAME DAY as your session! After lunch (which is delivered straight to the studio!), I will send you off around our square where you will find many shops within walking distance. About two hours later, you'll come back to the studio for your reveal and order session! We will look through your images together and decide which ones you'd like to purchase.
OKAY, I THINK I'M READY. NOW WHAT?
Yasss girl. I can't wait to share this unforgettable experience with you! We like to have a phone consult with each client to go over the fine details. You can book yours by using the contact form or by emailing whitneyb.boudoir@gmail.com